WINNERS 2022
 

UNESCO is pleased to announce the winners of the third edition of the international photo contest "Youth Eyes on the Silk Roads".

This contest offers an exciting opportunity for young people from all over the world to capture their understanding of the shared heritage of the Silk Roads through the lens of their camera. The 4th edition of the contest focused on the Faith and Spiritualities and Living Together themes.

Scroll the page to discover the winners in each age category:

Category 1: 14-17 years old and Category 2: 18-25 years old

 

 

Click on the image for a larger view

 
WINNERS – CATEGORY 1
14-17 YEARS OLD
HONOURABLE MENTIONS – CATEGORY 1
14-17 YEARS OLD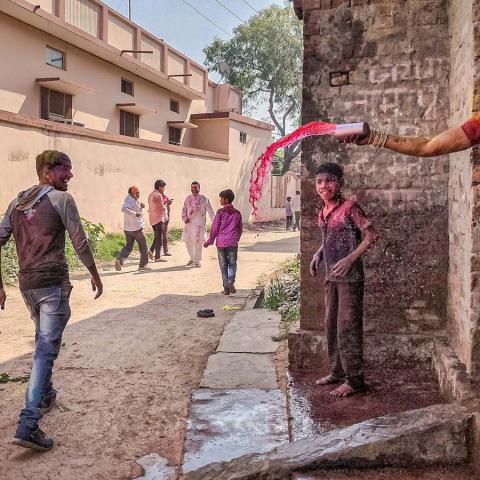 Honourable Mention 1
Love between faith and colour
Ayush Krishna Tripathi
India, 17 years old
Photo theme: Faith and Spiritualities
Young people celebrate Holi, the festival of colours, in Uttar Pradesh, India. During this festival people of all different backgrounds express their love and respect through bright colours.
Click on the images for a larger view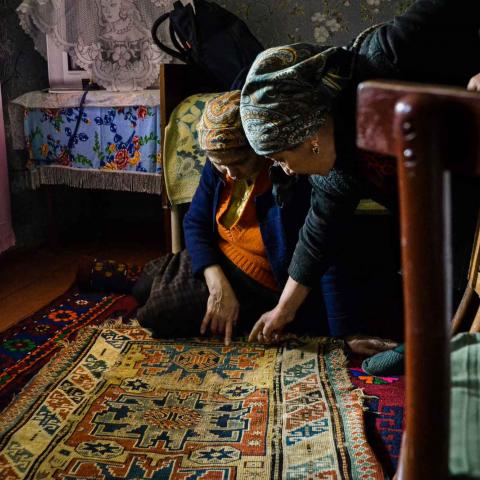 Honourable Mention 2
Reclaiming a lost art: The carpet weavers of Borchali
Nicolo Vincenzo Malvestuto
Georgia, 17 years old
Photo theme: Living together
Two women discuss the best techniques to create an exact replica of the rug they are studying. In the Kvemo Kartli region, traditionally girls are taught to weave by their mothers and grandmothers. 
WINNERS – CATEGORY 2
18-25 YEARS OLD
1st prize
Ramadan meals among the ruins in Idlib, Syria
Mouneb Taim
Syrian Arab Republic, 21 years old
Photo theme: Living together
Neither the war nor the destruction prevented the people from holding a group breakfast for the people, which was an important habit for them in the month of Ramadan, which made them determined and determined to revive a group breakfast among each other on the rubble.
Click on the images for a larger view
3rd prize
Prayer
Hao Jie
China, 24 years old
Photo theme: Faith and Spiritualities
The Hakka people in Tulou, Fujian Province, China light incense and ask for blessings during the late autumn and early winter. This is a traditional folk festival in which collective prayers for a bumper harvest and the prevention of disasters are made.
HONOURABLE MENTIONS – CATEGORY 2
18-25 YEARS OLD